Dual legal and scientific expertise
The Patents team includes lawyers, industrial property advisers and European patent attorneys (EPA) before the EPO, a large number of whom have dual legal and technical qualifications.
This unique dual expertise, combined with a thorough knowledge of the industry and a proven practice before the courts, the EPO and the French INPI, allows us to develop the best litigation, contractual and valuation strategies in order to meet all our clients' needs and interests in a tailor-made manner and at optimal costs.
Thanks to the diversity of our backgrounds and experiences, we are able to work in all technical fields: chemicals, pharmaceuticals, biochemicals, biotechnology, engineering/mechanics, telecoms, new technologies, computer-implemented inventions, etc.
We are used to working in close collaboration with the firm's other teams and can provide original solutions in the most complex cases.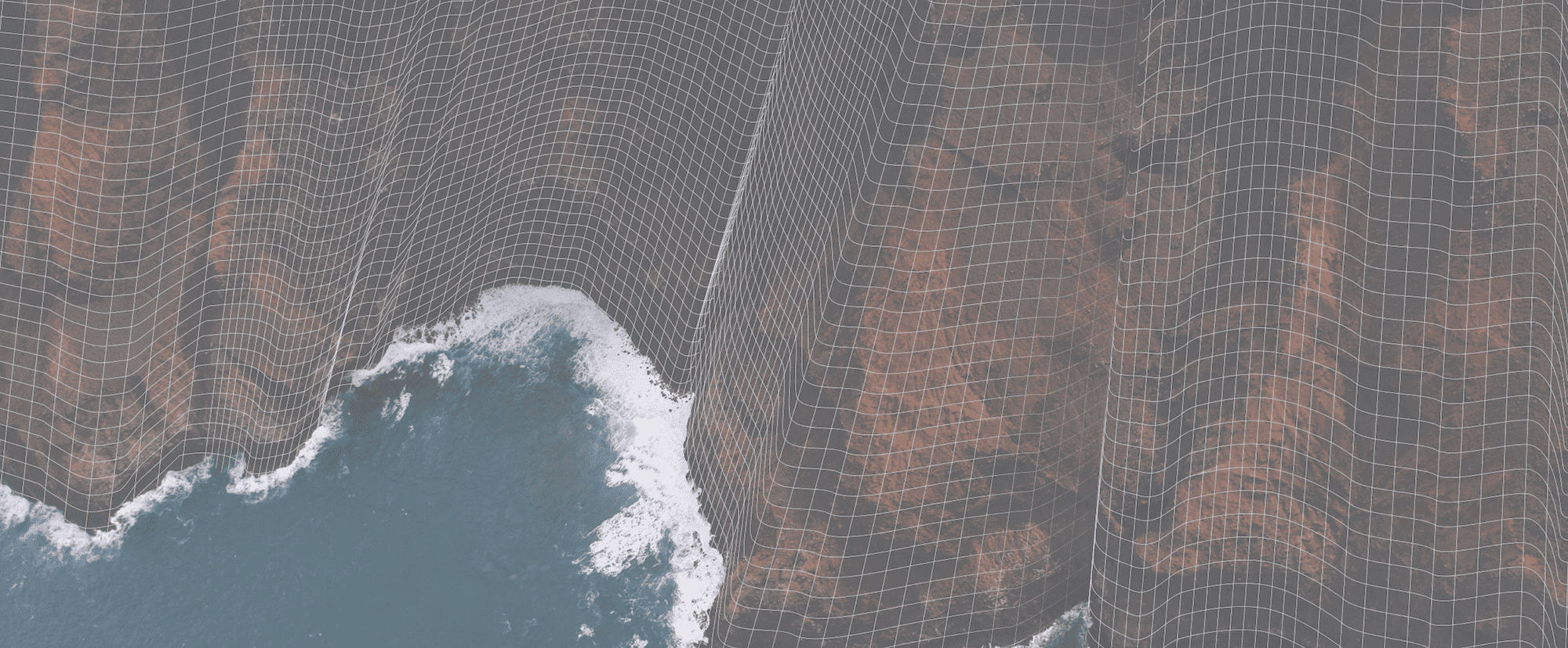 Interventions
Patent litigation in domestic courts

Patent litigation before the EPO and the INPI

Patent application and drafting strategies, freedom to operate

Valuation, licensing, and negotiation and drafting of contracts

Advice and litigation concerning pharmaceuticals and medical devices

Coordination of cross-border patent litigation

Advice and litigation concerning employee inventions

Insurance and industrial risks

Industrial property training
We can assist you at all the pre-contentious and contentious stages of invalidity and infringement actions up to and including a final decision, as well as in any negotiations to achieve an amicable solution.
With our proven experience in patent law, we can develop the best strategy having regard to the risk/benefit to you, and, if necessary, can make tactical and creative use of all the potential offered by related litigation (before civil, commercial and administrative courts, employment tribunals, the EPO, the INPI, etc.), working closely, whenever necessary, with the firm's other teams.
Our comprehensive experience allows us to respond immediately in the most complex cases (interim prohibition, declaration of non-infringement, claim to ownership of an invention, arbitration, mediation, FRAND litigation, coordination of pan-European litigation, etc.).
We have comprehensive expertise in litigation before the EPO and the INPI (oppositions and appeals, third-party observations and intervention of the assumed infringer before the EPO, limitations, monitoring of competitors' patent applications and provisional protections, etc.).
Since we do not consider oppositions as mere extensions of the review procedure but as litigation in their own right, we are familiar with the use of all available litigation tools, and in particular procedural rules and witnesses and technical experts.
Our opposition cases before the EPO very frequently have ramifications in litigation before domestic courts, and our advisers and European patent attorneys – the majority of whom are also lawyers –develop made-to-measure strategies that take these domestic aspects into account.
Drawing on our EPO expertise, we have already handled the new opposition procedure before the INPI, using our civil procedure practice to anticipate the appeal stage before the Court of Appeal.
Our lawyers and European patent attorneys are involved on a daily basis in litigation before domestic courts and the EPO, and the vast majority of them have professional experience with businesses, particularly through secondment assignments. This practical knowledge of both litigation and industry gives them the necessary depth of knowledge:
To build up effective patent portfolios using application and drafting strategies that meet clients' business challenges and that anticipate future issues of interpretation in the courts;
To study all the protection options, potentially using other intellectual property rights and business secrecy;
To effectively analyze the freedom to exploit a product, the risks of a product launch and the validity of your competitors' patents.
We are aware of what is at stake financially for our clients and in order to make the best use of their added value, we use highly efficient subcontractors for the more administrative aspects of cases (annual payments, regional phase entry, etc.), while keeping the client fully informed.
Our broad expertise in the negotiation and drafting of contracts in the field of industrial property, acquired through working on many cases and through contact with our clients – particularly during secondment assignments – allows us to provide assistance with contracts of all kinds: assignments, licenses (including FRAND licenses), co-ownership agreements, confidentiality, collaboration, co-development, R&D, pledges, service agreements and settlements.
Our experience of industrial property disputes (including FRAND arbitrations and litigation) allows us to provide our clients with strategic advice regarding the valuation of their patents, the implementation of licensing policies and anti-counterfeit policies (identification of infringers and their distributors, sending of formal notices, negotiation of agreements, etc.).
Our team is one of the major players in patent litigation concerning medicines and medical devices.
Our lawyers, advisers and European patent attorneys are experts in pharmaceutical industry issues and in the last few years we have assisted clients in some of this sector's most important cases.
This diverse experience (in small molecules, biological products, formulas, medical devices, secondary therapeutic applications, etc.), combined with thorough knowledge of the regulations concerning medicines and medical devices and a close collaboration with the firm's Public and Regulatory team, makes us highly effective in dealing with the most complex topics, both in an advisory and litigation capacity:
Filing/drafting pharmaceutical and medical device patents
Patent litigation concerning medicines and SPC
Seizure in infringement cases (saisie-contrefaçon), at the infringer's premises or at the ANSM
Cancelation of third-party marketing authorizations (AMM) (suspension applications, appeals to the administrative court for abuse of power)
Procedures before the commission for access to administrative documents (CADA)
Regulatory expertise on substitution, the opening of generic groups
Our clients frequently entrust us with coordinating patent litigation in multiple European countries, where providing the big picture without losing focus on relevant details is essential. In our reports, we place a particular emphasis on decoding, and clarifying, based on our capacity to explain complex matters in simple terms. We have acquired this expertise in the framework of our extensive experience of short judicial hearings which are the norm before the French patent judge.

August Debouzy has one of the biggest teams dedicated solely to patent litigation. As such, we have the necessary resources to manage the challenging workload for these cases both in terms of strategy and logistics.

The 30+ years of patent practice of our partners allowed us to develop a greater understanding of different national and judicial cultures, including North America, Europe and Asia, allowing us to effectively coordinate professionals from different horizons. Our partners are also called as expert witnesses in the context of cross-border litigation in recognition of their knowledge of French and European patent litigation proceedings, thereby enhancing our experience of different judicial systems.

Finally, our team is structured around practitioners with both scientific and legal background, ensuring our ability to directly engage with the client's technical stakeholders. This also allows us to completely deal with technical expertise, starting from the benchmarking of the expert witnesses and up to the finalization of the experts' statements.
Our team has proven expertise in the law concerning employee inventions, acquired over years of practice in a large number of cases.
We can assist you with all your issues in this area: setting up compensation packages, appearing before the CNIS and the courts, advising on the assessment of additional remuneration or fair price, and negotiating and drafting settlement agreements.
Whenever a case requires it, we develop original, cross-disciplinary strategies in close collaboration with the firm's Employment team, ensuring that the right procedural decisions are made before the employment court or any relevant court in accordance with the client's interests.
The diversity of our team members' scientific training, their detailed knowledge of technology sectors and their practice in these areas before domestic courts and the EPO has enabled them, together with the firm's Litigation team, to develop solid know-how in the field of industrial risks, civil professional and product liability, and insurance:
Providing advice and assistance in all areas of industrial risk, in collaboration with a network of technical and financial experts
Defending our client's interests when civil corporate and/or directors' liability claims are made in respect of professional negligence or product liability (pharmaceutical, consumer, automobile industry, telecommunications, technology, tobacco, etc.)
Analyzing risks and insurance cover
Providing advice and assistance in the conclusion of insurance contracts.
We firmly believe that experience sharing stimulates individual and collective talents, and we pool our expertise through initiatives and training on our premises, at our clients' premises and at professional associations, training organizations and universities (CEIPI, EFB, IEEPI, Polytechnic University of Milan, marking of the EQE, CentraleSupelec, ENSTA, Ponts ParisTech, C5, Life Science Patent Network, MIP, INPI, etc.).
We always make it a priority to adapt to the audience concerned (lawyers, engineers, works councils, workforces, students, etc.), to achieve the objectives set and to illustrate what we have to say with concrete examples taken from our practice, and therefore we provide a great variety of training sessions: raising awareness or more in-depth work concerning industrial property issues, patent and related litigation (unfair competition, plagiarism, business secrecy), seizure in infringement cases (saisie-contrefaçon), and negotiation and drafting of contracts.
Since 2018, we have organized annual patent workshops at our offices, where industrial property practitioners and professionals from related sectors meet for a productive exchange of experiences in an informal atmosphere.
Team
Working languages: French, English, German and Spanish
Rewards
Chambers and Partners Europe 2020

Chambers and Partners Global 2020

IAM patent 1000 France 2020

Legal 500 EMEA/Paris 2021

Juve Patent 2020

Global IP Awards (IAM & WTR) 2019

Managing intellectual property (MIP) 2019/2020

Best lawyers - Intellectual Property Law 2021

Who's Who Legal Global/France 2019/2020

Décideurs

Le Monde du Droit
August Debouzy has established itself as one of the leading law firms in the French patent litigation scene thanks to the leadership of Grégoire Desrousseaux and François Pochart, both of whom are qualified as patent attorneys and lawyers. Both partners have a background in engineering but Pochart has carved out a patent practice in the pharmaceutical sector while Desrousseaux handles disputes in a range of technical fields, including electronics and mechanics. The firm is also recommended for patent office proceedings and IP transactions.
"Exceptional team advising on all aspects of IP cases. Notable expertise in patent issues before the French courts and the European Patent Office, in addition to experience in trademarks and unfair competition. Recent mandates also include handling copyright infringement cases. Instructed by an array of international names from the pharmaceutical and fashion industries. Also handles IP issues arising in the telecommunications and transport sectors."
Chambers and Partners
Intellectual Property
Band 1
Chambers and partners Europe 2020
Intellectual Property: Grégoire Desrousseaux
Band 1
Chambers and partners Europe 2020
Intellectual Property: François Pochart
Band 2
Chambers and partners Europe 2020
Pharma/Life Sciences: François Pochart
Band 3
"François Pochart frequently acts for major pharma and energy corporates on a variety of French and cross-border patent matters. Impressed clients report: "He is an excellent strategist and litigation advocate with a strong grasp of underlying technical issues."
"Grégoire Desrousseaux maintains his position as a leading practitioner in the French IP market, as well as in cross-border mandates. He demonstrates impressive skill in contentious matters, chiefly patent infringement proceedings and appeals as well as unfair competition and copyright disputes. Impressed sources say: "He is very technically competent and is an excellent communicator."
Chambers and Partners Global 2020
Intellectual Property
Band 1
Chambers and Partners Global 2020
Intellectual Property: Grégoire Desrousseaux
Band 1
Chambers and Partners Global 2020
Intellectual Property: François Pochart
Band 2
"A standout independent outfit on the French market, August Debouzy demonstrates exceptional capability when prosecuting patents, bringing contentious matters to a successful close and dis­pensing strategic advice. This versatility is reflected in positions on all three tables in the rankings. Despite its relatively small size, it makes light work of multinational proceedings, earning it the loyalty of industry titans such as Teva, Orange and Total. One enthusias­tic client declares: "In short, there is no better patent attorney or patent law firm in the whole of Europe than them. I learned that I needed August Debouzy on my side. I definitely did not want them to be on the other side of the table." François Pochart and Grégoire Desrousseaux are the dynamic duo at the heart of the practice. Pochart's guidance on regulatory issues, supplementary protection certificates (SPCs) and plant protection products is always on point; while Desrousseaux benefits from qualifications in both law and engineering. "There is no doubt of Grégoire's extraordinary intelli­gence. However, what makes him truly stand out without equal is his fierce application of that intelligence and subject-matter expertise to achieving clients' business objectives. He does not hesitate to take measured risks in the pursuit of total victory." "He is a brilliant profes­sional, able to handle a huge amount of data in a very short period of time and to extract itsessence.""
IAM patent 1000 France 2020
Litigation
Tier 1/3
IAM patent 1000 France 2020
Prosecution
Recommended
IAM patent 1000 France 2020
Litigation : Grégoire Desrousseaux
Tier 1/3
IAM patent 1000 France 2020
Litigation : François Pochart
Tier 1/3
IAM patent 1000 France 2020
Transactions: Grégoire Desrousseaux
Leading individual
IAM patent 1000 France 2020
Transactions: François Pochart
Leading Individual
IAM patent 1000 France 2020
Prosecution: François Pochart
Leading individual
« At August Debouzy, practice heads Grégoire Desrousseaux and François Pochart lead a deep bench of patent specialists, including both lawyers and patent attorneys, which allows for a particularly broad sector scope. Clients from the medical device, chemicals, energy, telecoms and agri-food sectors rely on the team with particular frequency, both for advisory work and disputes. The group is well versed in transactional work and licensing matters, including the transfer of technology and know-how, and holds its own in cross-border litigation, with particularly strong experience in coordinating multi-jurisdictional disputes in the pharmaceutical and telecom sectors. Leveraging its full-service positioning, the practice is able to draw on colleagues from other departments for optimal case staffing, with the competition teams a key asset for matters involving FRAND issues. Counsel Lionel Martin is dual-qualified as both a lawyer and a European patent attorney ».
« Representing leading pharmaceutical companies and clients specialised in medical devices, August Debouzy is highly regarded for its expertise in pharmaceutical patent litigation before the domestic and European courts. Joint practice head François Pochart, who is described as 'very knowledgeable, confident and experienced', leads on these matters alongside co-head Grégoire Desrousseaux. A further area of expertise for the team is assisting insurers of medical device manufacturers which are the subject of product liability proceedings. Co-head Alexandra Cohen-Jonathan is the key contact for these cases ».
'The team is fully devoted to its client. They look at each file from all possible angles of attack/defence. They present a realistic view of the outcome of the case. Their knowledge of IP is second to none.'
'Very focused team with deep expertise. Team works in a very pleasant atmosphere. Flexibility.'
'A competent and powerful team, with high technical and legal skill and always responsive and clear.'
'In general, the people from August & Debouzy with whom we are in contact are characterised by their listening skills, and therefore by their very great understanding of the issues for their clients.'
'The flexibility of the team stands out, they are always ready to take into account our requests and our perspectives, to think about the most appropriate strategy. Also, their ability to adapt their thinking according to the elements that we bring to them, and to propose the most adapted solutions according to the needs of the company.'
Legal 500 EMEA/Paris
Patents
Tier 1
Legal 500 EMEA/Paris
Industry focus: Healthcare and life sciences
Tier 2/3
Legal 500 EMEA/Paris
Patents: François Pochart, Grégoire Desrousseaux
Leading individuals
Legal 500 EMEA/Paris
Healthcare and LifeSciences: François Pochart
Leading individual
"The IP practice of this national full-service firm is among the market leaders in patent litigation. August Debouzy boasts a large number of dual-qualified lawyers, allowing it to handle both French proceedings and the associated EPO proceedings for its clients. This effective strategy as a one-stop shop combined with in-depth technical understanding are what impress clients. (…), this is one of the few teams with an impressive track record in high-stakes cases, such as Peugeot Citroen Automobiles against NPE Papst Licensing. Practice head Grégoire Desrousseaux is one of the most experienced litigators with a deep technical understanding of mobile communications patents. He successfully litigated this year, for example, for Asus in a suit against Philips regarding graphical user interfaces, as well as for Huawei against Intellectual Ventures over SEPs. The second, also dual-qualified partner, François Pochart, is renowned for his in-depth pharma sector expertise. He conducted the proceedings for Fresenius Kabi against Amgen concerning Humira, which were much observed across Europe".
"The leading patents team has strong client contacts, partly because both dual-qualified partners frequently represent their clients before both the national French courts and the EPO. If the UPC arrives, this experience will be a trump card that few European firms can play. This makes August Debouzy an interesting partner for lots of international firms, especially those with a similar full-service approach".
Juve Patent 2020
Litigation: Lawyers France
Tier 1/5
Juve Patent 2020
Grégoire Desrousseaux
Recommended
Juve Patent 2020
François Pochart
Recommended
Juve Patent 2020
Grégoire Desrousseaux
Advisor in patent litigation
Patent law firm of the year
Managing intellectual property (MIP) 2019/2020
Patent litigation
Tier 1
Managing intellectual property (MIP) 2019/2020
Grégoire Desrousseaux
Patent star
Managing intellectual property (MIP) 2019/2020
François Pochart
Patent star
Managing intellectual property (MIP) 2019/2020
Managing IP's EMEA Awards
French Patent Contentious firm of the year
Managing intellectual property (MIP) 2019/2020
Mathilde Rauline
Notable practitioner
Managing intellectual property (MIP) 2019/2020
Lionel Martin
Rising star
Managing intellectual property (MIP) 2019/2020
Ambre Fortune
Rising star
Gregoire Desrousseaux
Francois Pochart

• Grégoire Desrousseaux :
Life Sciences - Patent Litigation (global) ;
Life Sciences - Patents (global et France)
• François Pochart :
Life Sciences - Patent Litigation (global) ;
Patent Agent & Attorneys (global) ;
Life Sciences - Patent Attorneys (France)
Décideurs stratégie finance droit
Electronic health
Excellent
Décideurs stratégie finance droit
Patents – Litigation
Leading
Décideurs stratégie finance droit
Patents litigation in pharma, biotechs and life sciences
Leading
Le Monde du Droit 2020
Patents
Golden Trophy
Le Monde du Droit 2020
Copyrights
Golden Trophy