Assisting you with all your innovation and digital projects
In the face of constant technological developments and the considerable volume of French and European regulations, our seasoned team dedicated to new technologies has extensive knowledge of the current and upcoming challenges affecting the protection of a business's intangible assets.

Our dedicated team draws on its extensive expertise in contract law, intellectual property law, dispute resolution and cybersecurity to assist its clients with their digital transformation projects and with the development of new business opportunities.

Our lawyers work with officers and legal departments in a pragmatic and cross-disciplinary way to ensure the optimal deployment of digital projects in France and abroad.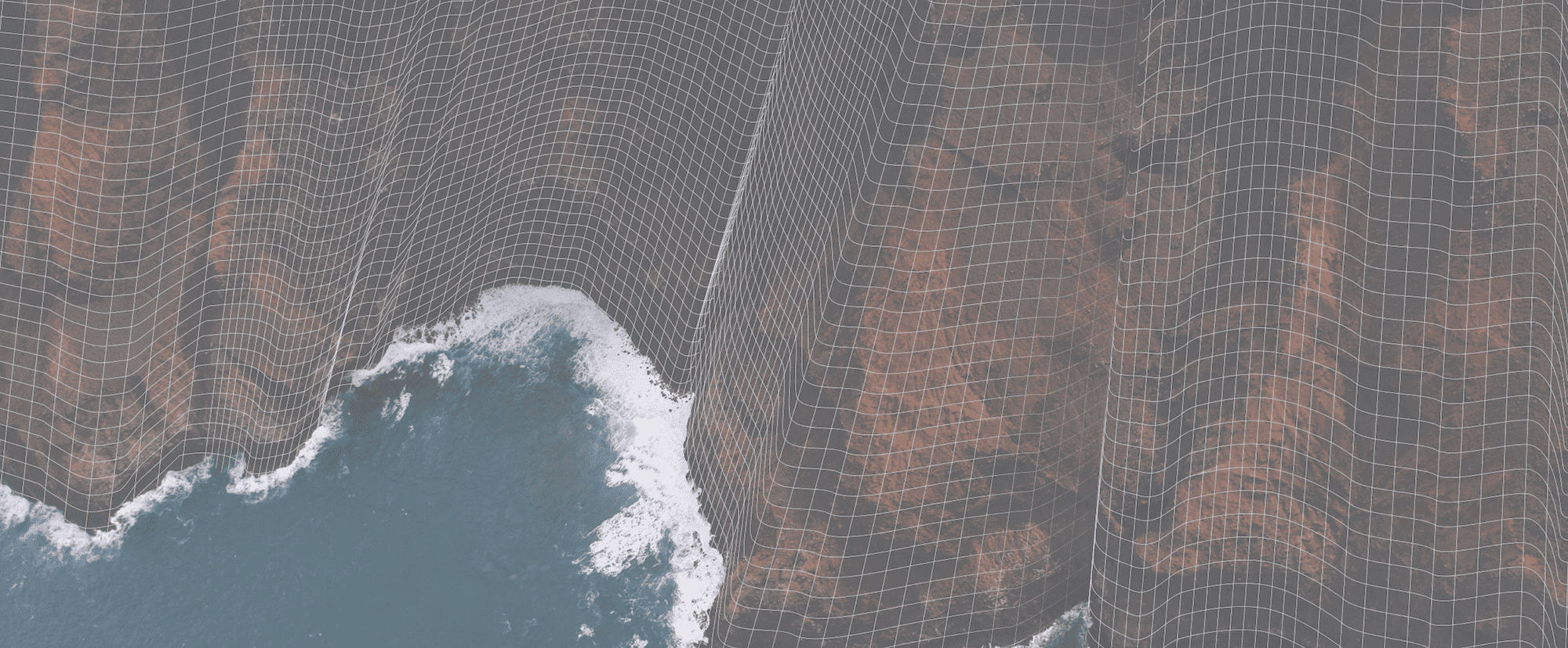 Interventions
Preparing digital transformation strategies

Designing contracts for the execution of IT deployment projects

Personal data and GDPR

Databases

Big Data

IoT

Websites, mobile applications, software, algorithms, AI

E-commerce, online banking and payments

Digitization

Cybersecurity

Litigation
We assist you throughout the processes of developing and implementing your digital projects, particularly in the areas of Artificial Intelligence, Big Data, Cloud, Robotics, IoT and Blockchain, and in all sectors including gaming, fintech, e-health, retail and smart cities.
We help our clients to make their IT projects contractually secure at national and international level, whether in terms of software development, hosting of data and sites in the Cloud, SaaS, IaaS, subcontracting, computer maintenance or offshoring.

We advise our clients on the relevant contractual architecture and provide them assistance to negotiate clauses relating to the obligations of service providers, the protection of personal data, the transfer of copyright, editorial liability and termination procedures.
The General Data Protection Regulation (GDPR) has caused major disruption to businesses. We have put a dedicated team of experts in place to help our clients comply with the new rules. Depending on your requirements, we can:
Carry out internal/processor compliance audits
Carry out impact studies using the PIA tool
Design compliance programs
Advise you on the protective measures to be taken
Draft internal processes and charters
Draft data protection and cookie policies
Help you establish a "privacy by design" policy
Supervise data transfers to countries not covered by the GDPR
Organize the consultation of staff representative bodies when setting up data processing tools
Manage relationships with the CNIL and assist you with any inspections
Support you in the appointment of Data Protection Officers and the arrangement of their training
Oversee the remit of the DPO and data protection correspondent
Provide training sessions
Our experts can assist you with the following:
Auditing of legal risks and IP
Project management assistance
Advice on securing databases
Advice on the use of data
Patent applications
Definition of responsible officers
Drafting of agreements (assignment, licenses, data exchanges, etc.)
Open Data problems
Open public data
Our experts can assist you with the following:
Project feasibility studies
Identifying data owners
Preparation of project agreements
Project management assistance
Ethics charters
Compliance audits and programs
Relations with the CNIL
Advice on international data flows
The Internet of Things is now used in many areas, to monitor deliveries, to manage maintenance, to gather information, etc. However, these new developments raise many legal issues that require special attention. Our experts can provide you with a range of services to ensure that the IoT is used securely:
Project feasibility studies
Impact studies
Compliance programs
Project agreements
Ethics charters
Assessment of the cybersecurity measures in place
Management of data collection
Patent applications
Our experts advise our clients on all aspects of creation and management of websites, mobile applications, software, algorithms and artificial intelligence tools:
Audits of sites/applications/software and related copyright agreements
Domain names/descriptions (availability, negotiation of assignments or licenses, applications)
Drafting of development agreements
Drafting of copyright assignment agreements
Drafting of license agreements
Securing the ownership of creations by employees/trainees/freelancers
Drafting of legal notices, personal data protection and cookie policies
Advertising spaces and tax aspects
We help our clients digitize their activities with a range of services:
Auditing of sites
Preparation of the legal model (in the case of intermediation platforms)
Drafting of tool development agreements
Drafting of partnership agreements
Preparation of the user browsing path
Integration of artificial intelligence systems
Validity of electronic signatures and digitized agreements
Dealing with issues associated with mobile payments and contactless cards
General Conditions of Sale, Use or Services, legal notices (tailor-made for the country and the business)
Compliance of payment methods with the banking regulations
Securing means of payment
Mediation
Electronic tools have a key role to play in the day-to-day life of businesses because digitization now affects areas as diverse as invoicing, archiving, signatures and agreements, registered letters, pay slips, means of identification, etc. The use of such documents, which have the force of evidence, must be carefully regulated from a legal point of view. We can give you the benefit of our expertise in:
auditing processes
developing your policy relating to archiving, signatures, agreements and timestamps
putting Blockchain tools in place to secure evidence
the evidence gathering process.
The number of cyberattacks, intrusions, computer frauds and other cybercrimes is constantly increasing. These attacks pose major risks to the continuity of companies' businesses, reputation and finances. We have put together a top team of experts to provide our clients with a level of service capable of dealing with these challenges:
Auditing internal risks
Auditing the risks associated with service providers
Obtaining certifications
Prioritizing the protection of strategic information
Setting up a security program
Service agreements with suppliers of early warning, instant protection, cryptography and intrusion simulation tools
Advice on establishing a record of cyber-incidents
Setting up the process for notifying incidents to the authorities
Employee awareness programs (particularly relating to economic intelligence)
Ensuring the security of telecommuting
Our team covers all kinds of disputes relating to IT and personal data before national and European courts. We can assist at all the potential stages of disputes, from auditing the legal risks, mediation and pre-contentious matters, to the preparation of experts' reports, court bailiffs' factual records and of course, representation in court.
Team
Working languages: French, English, German, Spanish, Chinese, Persian
Rewards
Chambers and Partners Europe 2020

Legal 500 EMEA/Paris

Décideurs stratégie finance droit

Best Lawyers

Who's who legal global/France
Strong practice offering high-standard services in IT. Represents clients in domestic and international matters, including IT agreements, transactions and disputes. Advises leading IT providers and communications companies, as well as clients from the retail, energy and financial services industries. Also handles GDPR compliance programmes and data protection matters. Increasingly assists clients with digital transformation mandates.
"Sources praise the team for its "high-level legal expertise," and add that the lawyers are "pragmatic and business-oriented."
Chambers and partners Europe 2020
Information Technology
Band 2
Chambers and partners Europe 2020
Mahasti Razavi
Band 2
Chambers and partners Europe 2020
Florence Chafiol
Spotlight table (Data Protection)
Legal 500 EMEA/Paris
Information Technology, computing, internet and telecoms
Tier 1/4
Legal 500 EMEA/Paris
Personal data and data protection
Tier 1/3
Legal 500 EMEA/Paris
Mahasti Razavi
Leading IT Individual
Legal 500 EMEA/Paris
Anne-Sophie Lampe
Rising star
Legal 500 EMEA/Paris
Florence Chafiol
Leading Individual
Décideurs stratégie finance droit
IT and internet law
Leading
Décideurs stratégie finance droit
Personal data law
Leading
Décideurs stratégie finance droit
Telecommunications law
Highly recommended
Décideurs stratégie finance droit
Africa Desk TMT
Highly recommended
Décideurs stratégie finance droit
IT & software
Leading
• Mahasti Razavi

• Florence Chafiol

• Alexandra Berg Moussa

• Charles Bouffier

• Anne-Sophie Lampe
Who's who legal global/France
Mahasti Razavi
Mahasti Razavi: Data - Information Technology (global); Data (France)
Who's who legal global/France
Florence Chafiol
Data - Information Technology; Data privacy & protection; Data security (global); Data (France)